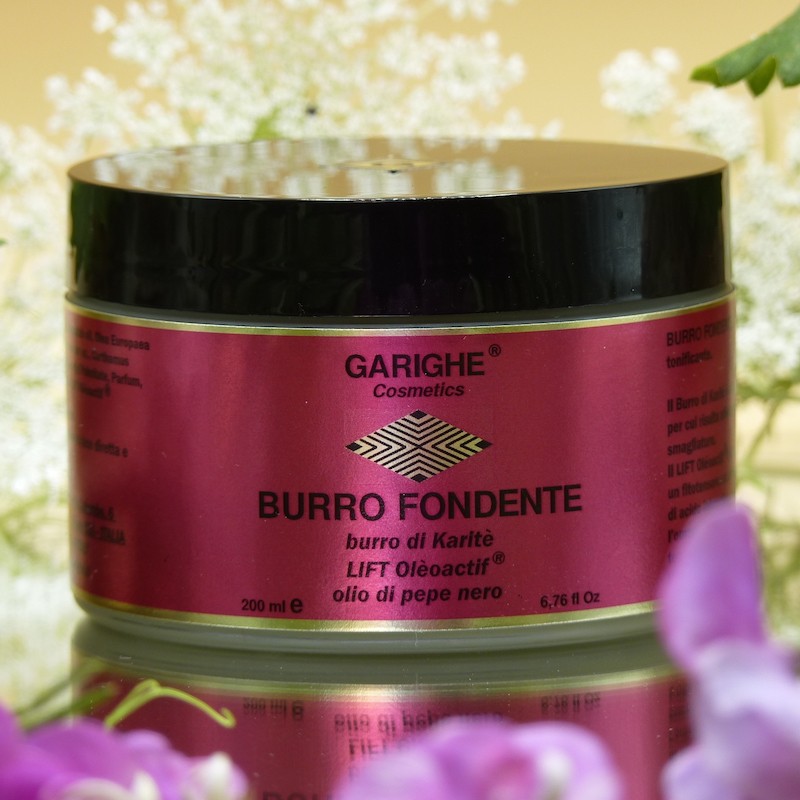  
Burro Fondente
BURRO FONDENTE, body butter cream.
Secure payments with PayPal
MAIN INGREDIENTS:
Shea Butter is rich in unsaponifiable substances that give it nourishing properties, so it is useful for the prevention and treatment of skin aging and stretch marks.
LIFT Oléoactif® is a natural ingredient with a lifting effect: Acmella spilanthol is a phyto-sensor with a muscle relaxant activity; astragalus flavonoids increase the synthesis of hyaluronic acid, while the saponins present prevent the degradation of collagen; the omega 6 of safflower and ubiquinone (Q10) protect the skin and fight the signs of aging at the cellular level.
Black Pepper Oil activates the circulation and mobilization of adipose deposits.
HOW TO USE: Apply on the body and massage until absorbed.
Customers who bought this product also bought: